"At present, the smart watch market is a bit like the Red Sea, but after Apple Watch, it is likely to become a blue ocean." On December 10, Wang Wei, the entrepreneur of smart watches and the founder of Tuman Technology, said in an interview.

Apple Watch is a smart watch released by Apple in September 2014 and is expected to be available in early 2015.

For the Apple Watch sales, a reliable person close to the Apple Watch supply chain told reporters: "Apple Watch will sell 30 million blocks next year is a reliable guess. The core of the Apple Watch production line is a batch of automation equipment, indeed A breakthrough was made, and the factory will continue to recruit workers and increase production capacity. The first batch will produce 5 million pieces, which will be prepared for the first quarter of 2015. Considering the increase in subsequent production capacity and some consumer festivals in the second half of the year, 30 million pieces will be produced. The estimate is basically accurate."

Wang Wei believes: "If Apple Watch can sell 30 million pieces next year, it can completely detonate the entire wearable market."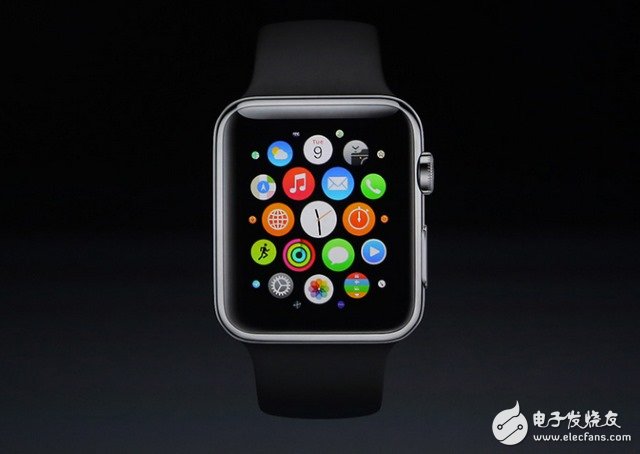 At present, there is not a very good product in the smart watch market to detonate the consumer market. The best smart watches are shipped in millions of dollars throughout the year. In this case, the supply chain and foundries are not willing to expand production on a large scale, and the supply chain is very tight. "This industry needs Apple Watch to lead consumer demand and provide confidence to the capital market, thus stimulating the supply chain." Wang Wei said.

The watch should return to the ornament attribute

There are currently no smart watches on the market that have shipped to tens of millions.

Pebble, known as the "originator of smart watches," shipped 400,000 units in 2013. Samsung has announced that Galaxy Gear sold 800,000 units in 2013. Wang Wei told reporters: "The Motorola MT 360, which was once rated as the 'most stunning smart watch', has less than 400,000 pieces per month, less than 5 million pieces a year this year." Of course, Wang Wei's own soil Man watches sales "only tens of thousands this year."

Wang Wei believes, "In fact, everyone did not think clearly what kind of smart watches users need."

For example, he told reporters that Samsung Galaxy Gear is designed according to the "mobile phone mode". "There is a camera that can plug in 3G cards, make calls, send and receive emails, and messages." Samsung set the Gear as the best Note 3 at the press conference. Accessories products. "Many companies imitate this model of Samsung and make watches into mobile phones. But the market proves that users don't need a watch with a camera, can make calls, send text messages, it's too heavy. Everyone ignores the watch. The basic attributes of 'decorations'."

"The design of the MT 360 is too European, we wear it too much. Moreover, the MT 360 uses the Andriod Wear system, which cannot be used in China, so the MT 360 basically has no Chinese market." Wang Wei told reporters, "All products are currently available." More or less."

The aforementioned sources told reporters: "Apple's distinction between watches and mobile phones is very clear. There is no need to put better functions on the phone on the watch, such as NFC. Everyone guesses that NFC will appear on Apple Watch, and it is estimated that they will be disappointed. Apple Watch does not support NFC."

"The combination of Apple Watch's sapphire screen, metal material and various bracelets makes everyone realize that there is no need to subvert the watch, comfort, beauty or essential attributes." Wang Wei told reporters, "For example, Apple used fluororubber as a bracelet, although Very expensive, but this material is particularly comfortable when in contact with the skin. We also intend to use this material. In addition to the material, Apple's design style is also worth learning, which will make the design of the entire smart watch industry a lot. Stimulate users to follow suit."

Another inspiration for Apple Watch is simplicity. Wang Wei believes: "Single-function smart watches are definitely more in line with demand, because the frequency of use of watches is very low, and there are not so many good batteries to support many functions. Payment, health, sports, only need It is enough to do a function."

Apple detonated the supply chain?

Of course, the impact of Apple Watch doesn't stop there. The aforementioned supply chain people told reporters: "A lot of suppliers of chips, shells and other materials are asking what Apple has used. Some companies that have received news have quietly expanded their production and waited for a lot of money. Apple has already detonated the wearable market. "

"Some key chip and sensor suppliers will increase shipments and reduce costs, which is even more important." Wang Wei told reporters, "For example, sensors and chips for blood glucose monitoring, there are only two suppliers in the world, and the output is still very small. ""

Tuman Technology plans to release a smart watch that monitors blood sugar levels next year, but the plan is heavily constrained by the supply chain. "There are 110 million people with diabetes in China. This is an amazing number. A smart watch that allows them to monitor their blood glucose levels at all times will certainly harvest tens of millions of markets. However, we estimate that we can produce up to 500,000 pieces a year because the sensors are not The production capacity of the foundry is also seriously inadequate. Apple Watch can alleviate this stretched situation."

In addition, Wang Wei expects: "The application for smart watches is also worth looking forward to. Apple Watch must have some killer apps for smart watches, although you still don't know what type of application, but it will definitely give birth to a The market for wearable devices."

Of course, Apple Watch will not only ripen the supply chain, but will also raise the industry standard for smart watches.

"For example, Apple recruited a team early on to study the function of adding blood glucose monitoring to Apple Watch. However, the watch released this time does not have this feature." The source said: "The core reason is Apple found that the current sensor and sampling technology, the blood sugar index is not too accurate, at least not Apple's requirements." Previously, the "jumping ticket" of blood glucose monitoring at the Apple Watch conference also made many users to Apple. Watch expressed disappointment. "There is still research, blood glucose monitoring will be added later. Also, improving the accuracy of pulse sampling is also the focus of research."

Magicard Printers Cleaning Kits

Magicard Cleaning Kit,Magicard Enduro Cleaning Kit,Magicard Rio Pro Cleaning Kit,Magicard Rio Pro Cleaning

Miraclean Technology Co., Ltd. , https://www.mrccleanroom.com