The awareness and needs of various organizations to protect personal and private and public property security are increasing. With the development of video surveillance technology, it is beyond doubt that the system has entered the IP era from the analog era. How to make a smooth transition under the premise of taking into account existing investments and systems? This paper proposes a step-by-step plan.

When and how to achieve a leap in analog to IP video systems is one of the most challenging challenges for enterprise organization security managers. They want to move to IP surveillance immediately, but for cost management reasons they need to extend the life of existing equipment. In most applications, the transfer of technology will gradually take place, in which the simulation and IP solutions will coexist.

Determine camera investment based on demand

The main consideration of enterprise organization security experts is whether existing or new IP cameras can provide the required image quality and realize the system function requirements. Each application has different requirements: some users require that the suspect be tracked even under poor lighting conditions, while other users only need to see the corridor clearly. In many technology transfer plans, specific areas that are vulnerable or where image detail is needed are ideal for installing high-resolution webcams, but can high-resolution cameras come in handy in every location?

As part of the coexistence plan, on the camera side, a digital encoder can be used to convert the picture from analog to digital signal transmission and storage. If the equipment in the analog control room is scrapped, the new IP control room equipment can manage the installed analog cameras. Another way to reduce your budget is to keep existing analog devices such as cameras, control rooms, video walls, and cabling intact. The VMS system software is integrated with the existing control keyboard to manage new IP devices and Installed analog system.

Transmission method selection

Coax, shielded twisted pair and unshielded twisted pair cables, fiber optics and a variety of wireless transmissions for most security video. The differences in transmission schemes and commercial advantages are reflected in installation and maintenance costs. So, does the new network camera end the long-distance analog signal cable transmission?

The strategy for managing both analog and digital networks is to transmit all signals over a single fiber, by avoiding the use of multiple media, transmitters and receivers, safe, immune to electromagnetic interference, and simplified use. In addition, what can't be ignored is the power supply. With a coexistence plan, a power supply with multiple plugs, addressable, and programmable power is very advantageous.

Other considerations include the increasing impact of bandwidth on corporate networks. This is a tricky job, but IT can solve it. Can new types of compression, decompression, or codecs, such as H.264, reduce bandwidth load when handling larger storage capacity and command center processing? Budgets can afford the increased transmission and storage requirements of megapixel cameras ?

Storage and retrieval challenges

Most organizations have digital DVRs for storage and retrieval. Despite the large number of features and benefits, storage solutions are facing challenges. These ranges range from common specifications to useful basic functions such as preset functions for intelligent pan/tilt control, email or SMS notifications triggered by motion detection or event alarms.

On the camera, the security manager also adopted the SD memory card. In the case where the camera loses contact with the system, the video image may be lost, and the SD memory card method is very important.

In any case, before deciding which mode to transition to IP, you need to consider the following aspects:

· If it is remote video surveillance, will we get an exception report?

· Does it include legally efficient video information that needs to be shared with other departments? Need real time?

· What capacity do you need to store and how long do you need to save?

[NextPage] need to consider the console

Command and control need to be carefully considered. Traditional matrix switching and joystick operations are heavy-duty, but in the rapidly evolving software world, the next step will be to consider network video matrix switching.

Traditionally, from the analog to digital video transition, organizations have converted analog signals into digital signals by purchasing and installing video encoders in order to retain analog cameras. They replaced the old analog control room equipment with new IP control room equipment, which would be expensive if replaced at the front end.

Therefore, some people think that a better way is to establish a system that is compatible with coexistence. In this scenario, the system keyboard is connected to the VMS instead of the matrix switcher, and the simulated portion of the system is unaffected and does not need to be changed. VMS became the head of the entire system, and operators used their traditional keyboard commands to manage analog and digital solutions.

This is because VMS can interface with analog matrix switchers and network cameras, and finally display on the spliced ​​TV wall. The simulation and IP solutions coexist but the operation is still separate. Without the need for a mouse, the system can send an image of the network camera to a digital display and send the signal from the analog camera to the analog display, which is clear to the operator. In this compatible coexistence solution, organizations can implement IP solutions by adding network cameras, digital surveillance, and VMS.

Integration

For most enterprise organization security managers, true security system integration is their goal. In addition to relays and interfaces, secure video with seamless integration of electronic access control, intrusion, and perimeter identification systems is profitable for any IP carrier.

Regardless of the speed of technology transfer, a good plan is to make the simulation and network camera coexist. This coexistence increases the overall performance and management capabilities of the security system while increasing the effectiveness of its operational operations. Hybrid solutions provide a sustainable program that extends the life of existing equipment at an affordable price and easy to manage.

Welcome to reprint, this article from the electronic enthusiast network (http://)

Rotary ploughing Cultivator Machine:





This ploughing cultivator is centered on a rotating column and surrounded by ploughing knives. The land ploughed by our machines is very loose, the soil has been improved, fertilizer and soil conservation. Through cultivated land, the surface soil layer of a year is turned to the lower layer, so soil maturation is accelerated, which is conducive to promoting the journey of soil aggregate structure, thickening the living soil layer, deepening the cultivation layer, and increasing the living soil layer.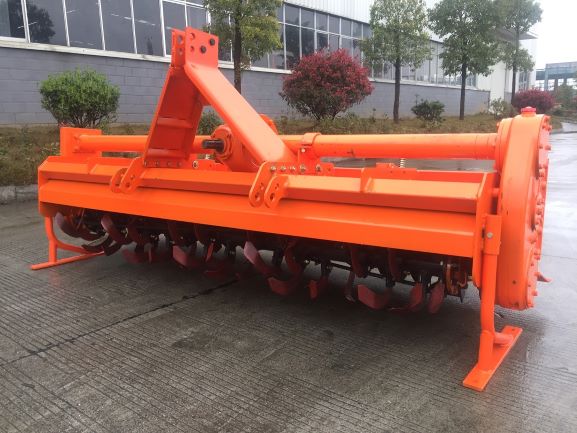 Rotary ploughing Cultivator Machine Technical Parameters:

1. Cutter shaft: single-axis

2. Tilling width: 2000 mm

3. Size: 2250*750*980 mm

4. Rated power: 51.5-65KW

5. Weight: 386KG




Typical Applications: can be worked in paddy field, dryland or hilly ground.

If you have any questions, please contact us directly. Crawler tractor for agriculture are produced by Hunan Nongfu with high quality and good appearance.

welcome you can visit our factory for inquiry, please send mail directly to us.










Rotary ploughing Cultivator Machine

Tiller Cultivator, Small Tractor Cultivator, mini tillage machine, rotary tiller

Hunan NongFu Machinery&Electronic.Co., Ltd. , http://www.nfagmachine.com